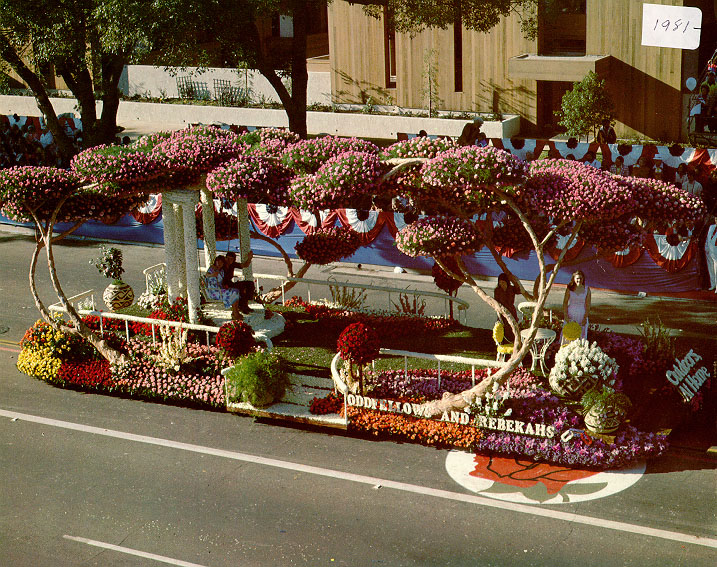 "Outdoors at Home"
This beautiful float shows the world, that Odd Fellows and Rebekahs believe in family fraternity, and saving energy by having your outdoors fun at home. It depicts a garden scene with two of our Theta Rhos, Elisa Richard of Colorado and Diane Levan of Nevada, on the front with the picnic table and a bowl of fruit on the table. In the rear, in a swing, are Dean Marriott, Grand Ruler of California, and Julie Forester, President of the Theta Rho of California.
Flowers consist of real bark, corn husk, white mums, carnation petals, diflexis, azaleas, tulips, orchids, real dichondra, ferns, marigolds, iris, and potted mums, as well as thousands of various shades of roses. The float took second place in our division.
Robert Haynes, Chairman of the Float Committee.