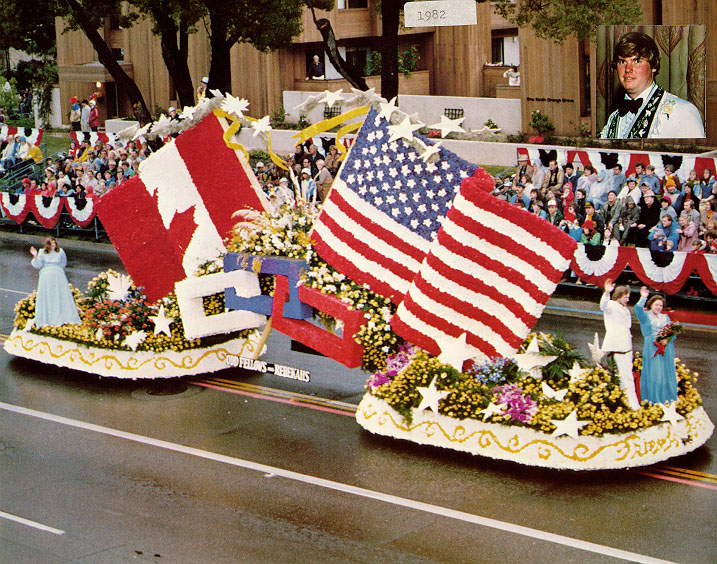 Theme Prize
"Friends Forever" was the theme of this beautiful float that took the second highest award possible for non-commercial floats. With the American and Canadian flags unfurled in all their red, white and blue, and red and white, with the yellow ribbon as a symbol of the Iranian crisis, with our brothers to the north helping to free some of the American captives, the maple leaves and stars, the beautiful gardens, with red and white carnations, mums, blue corn flowers, many colored roses, and plants, all placed on the float by our members, including all our international officers, who were here for the festivities. Our youth once again doing most of the work, along with many of our faithful brothers and sisters from all over the country.
Riding this twenty-eighth float was, (front) Glenn Gibbs, Junior from Calgary, Canada. Kim Robertson, Theta Rho President of New York. Back Joyce Fox, Theta Rho President of California, and (inset) Jerry Stickland, Grand Ruler of California.
Robert Haynes, Chairman of the Float Committee.